Day 15: Persistence
David Wolfe on Persistence; Anthony Robbins on Stallone and Rocky; Julia Butterfly Hill on Tree-Sitting; M.K. Gandhi; Helen Keller
Begin again – you can, you know.
Seek out a better way to go.
Forget the past – the past is dead,
And all tomorrow lies ahead!
There's never a time too late to start
To bring to fruition that dream in your heart.
Begin again now, this minute, this day!
A new life is waiting – don't wish it away!
(Author Unknown)
"Do the thing and you shall have the power." – Emerson
"By being persistent you are demonstrating faith." – Earl Nightingale
"But those who hope in the LORD will renew their strength. they shall mount up with wings as eagles; they shall run, and not be weary; they shall walk, and not faint." – Isaiah 40:31
Welcome to Day 15!
You are doing really well! As well as things are going, do remember that during this Juice Feast, some tough days will come…and go…and you will still be doing the best thing you have ever done for your health. We are proud of you for embracing all the demands of your life and drinking juice through it all. Your efforts are going to pay off without limits–don't let any voices from within or without convince you otherwise! Be a persistent combination of a snail, a bulldozer, and a cloud.
Remember to stay on your juicing schedule so that your body learns to trust that you will provide it all the abundance it needs to cleanse and rebuild!
At this point in the Feast boredom can set in – juice is not so new anymore, and we are more likely to fall back on making juice, or continuing to drink juice consistently. Do not suffer this pitfall. Your body will get hungry, and you will be greatly tempted to eat! So eat juice!
Included today is some important reading on persistence from David Wolfe–one of the leading authors on live food nutrition. He quotes an anonymous source, speaking to you now:
"All great success in life is preceded by long, sustained periods of focused effort on a single goal, the most important goal, with the determination to stay with it until it is complete. Throughout history, we find that every man or woman who achieved anything lasting and worthwhile, had engaged in long often unappreciated hours, weeks, months and even years of concentrated, disciplined work, in a particular direction. Fortunately, the quality of self-discipline is something that you can learn by continuous practice, over and over, until you master it. Once you have mastered the ability to delay gratification, the ability to discipline yourself to keep your attention focused on the most important task in front of you, there is virtually no goal that you cannot accomplish and no task that you cannot complete."
Julia Butterfly Hill: Archetype and Master of Persistence
This is someone you may want to help water your seeds of persistence. Julia Butterfly Hill is an American activist and environmentalist. Hill is best known for living in a 180-foot-tall, 600-year-old California Redwood tree for 738 days between 10 December 1997 and 18 December 1999. Hill lived barefoot in the tree, named "Luna", to prevent loggers of the Pacific Lumber Company from cutting it down. Hill lived in a small 6-by-8-foot shelter that she had built with help of other volunteers. A resolution was reached in 1999 when the Pacific Lumber Company agreed to preserve Luna and all trees within a 3-acre buffer zone. In exchange, Hill agreed to vacate the tree. The tree was saved.
Nick Vujicic
Nick was born without arms or legs, and through the trials of acceptance and faith, has created such an inspiring and vibrant life that even if God could give him back his limbs, Nick would not want them. You can see Nick's inspiring story in the video to the right. Nick is a Christian minister, but no matter what your religious and spiritual practice, you will find Nick an important human being in the evolution of human awareness and love.
Gandhi: The Man, and the Epic Film
One of the most dedicated persons the world has ever known was Mohandas K. Gandhi, whose efforts led to liberation of Indians in South Africa, and more monumentally, the independence of India from British Occupation (and tyranny).
I encourage you to watch the entire 1982 film of the life of Gandhi, directed by Sir Richard Attenborough. Make sure to bring some extra juice and tea, and be prepared to be incredibly inspired.
Go to the The Green Room and to the Juice Feasting Motivation Group when you need support or inspiration!
Congratulations on your achievements thus far. Your persistence is a great act of love.
by David Rainoshek, M.A.
Enjoy this file with memorable and inspirational quotes on persistence, an insightful article on Persistence as Vision (not Stubbornness), Courage vs. Conformity, and The Seven Characteristics of Unstoppable People.
Seneca: Dialogues and Essays
What I am providing you here is a peek into one of the best writers and thinkers the western world has ever known. His writing is very accessible, and cuts right through the bullshit to the heart of the true matters of getting on with being truly alive.
Two Essays of Note: "On the Happy Life" and "On the Shortness of Life" are well, well worth your time. This is good evening reading. If you like what you see here, go to your local bookstore and pick up a copy of these essays, or print them out from this book.
by Julia Butterfly Hill
On December 18, 1999, Julia Butterfly Hill's feet touched the ground for the first time in over two years, as she descended from "Luna," a thousandyear-old redwood in Humboldt County, California.
Hill had climbed 180 feet up into the tree high on a mountain on December 10, 1997, for what she thought would be a two- to three-week-long "tree-sit." The action was intended to stop Pacific Lumber, a division of the Maxxam Corporation, from the environmentally destructive process of clear-cutting the ancient redwood and the trees around it. The area immediately next to Luna had already been stripped and, because, as many believed, nothing was left to hold the soil to the mountain, a huge part of the hill had slid into the town of Stafford, wiping out many homes.
Over the course of what turned into an historic civil action, Hill endured El Nino storms, helicopter harassment, a ten-day siege by company security guards, and the tremendous sorrow brought about by an old-growth forest's destruction. This story–written while she lived on a tiny platform eighteen stories off the ground–is one that only she can tell.
Twenty-five-year-old Julia Butterfly Hill never planned to become what some have called her–the Rosa Parks of the environmental movement.
by Helen Keller
The Story of My Life, a remarkable account of overcoming the debilitating challenges of being both deaf and blind, has become an international classic, making Helen Keller one of the most well-known, inspirational figures in history. Originally published in 1903, Keller's fascinating memoir narrates the events of her life up to her third year at Radcliffe College.
Helen Keller's story of struggle and achievement is one of unquenchable hope. From tales of her difficult early days, to details of her relationship with her beloved teacher Anne Sullivan, to her impressions of academic life, Keller's honest, straightforward writing lends insight into an amazing mind. Like the original, this centenary edition of The Story of My Life includes letters Keller wrote to friends throughout her childhood and adolescence that chronicle her intellectual and sensory progression.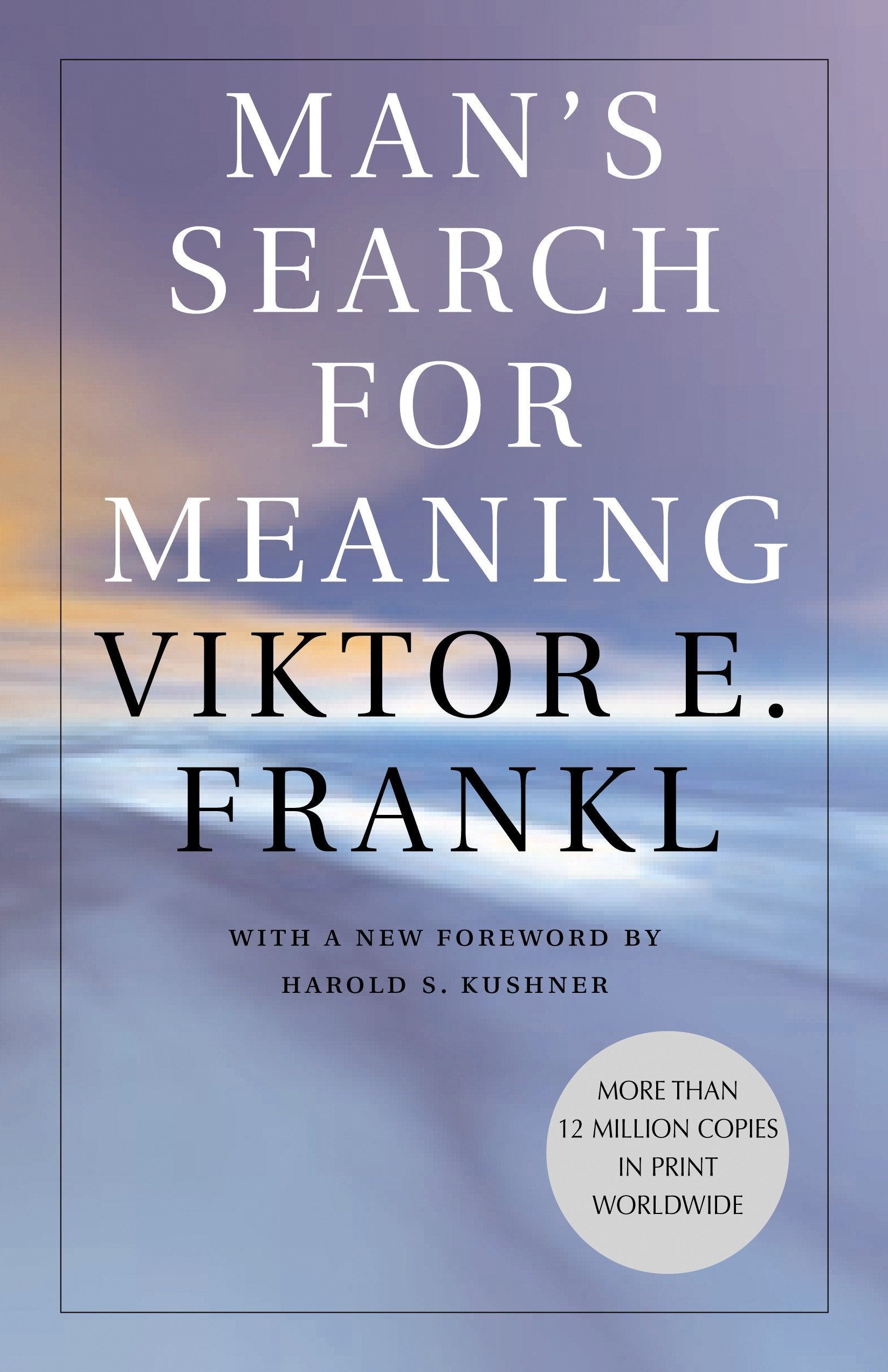 by Viktor E. Frankl
Man's Search for Meaning by Viktor E. Frankl is among the most influential works of psychiatric literature since Freud. The book begins with a lengthy, austere, and deeply moving personal essay about Frankl's imprisonment in Auschwitz and other concentration camps for five years, and his struggle during this time to find reasons to live. The second part of the book, called "Logotherapy in a Nutshell," describes the psychotherapeutic method that Frankl pioneered as a result of his experiences in the concentration camps. Freud believed that sexual instincts and urges were the driving force of humanity's life; Frankl, by contrast, believes that man's deepest desire is to search for meaning and purpose.
Frankl's logotherapy, therefore, is much more compatible with Western religions than Freudian psychotherapy. This is a fascinating, sophisticated, and very human book. At times, Frankl's personal and professional discourses merge into a style of tremendous power.
"Our generation is realistic, for we have come to know man as he really is," Frankl writes. "After all, man is that being who invented the gas chambers of Auschwitz; however, he is also that being who entered those gas chambers upright, with the Lord's Prayer or the Shema Yisrael on his lips."
by Cynthia Kersey
Progress is not the only benefit of the unstoppable spirit. People's dreams have come true, communities have united and individuals have been inspired to try one more time.
From the greatest global achievement to the most personal accomplishment in our daily lives, the unstoppable spirit is the driving force for positive change and growth. This spirit is the force that breaks through countless personal barriers–barriers of self-doubt, negativity, and our own perceived limitations. It compels us to persist in striving toward our goals.
But how does one develop an unstoppable spirit? Is it only for those with superhuman abilities? Must one be born with a special gift? This book was born out of my own search for the answers to those questions. After reviewing and thoroughly researching the stories of hundreds of candidates for Unstoppable, I found the answer to be a resounding No. These individuals are not "superheroes." Most of them are just like you and me, experiencing their share of disappointments and frustrations. However, even in those moments, these people exhibit a few distinguishing characteristics that separate them from all others. These characteristics enable them to keep going when others would throw in the towel.
Seven characteristics of Unstoppable People surfaced over and over. Unstoppable people:
1. Devote themselves to their true purpose
2. Follow their heart's passion
3. Believe in themselves and their ideas
4. Prepare for challenges
5. Ask for help and build a support team
6. Seek creative solutions
7. Persevere, no matter what the challenges
by Mihaly Csikszentmihalyi
Psychologist Mihaly Csikszentmihalyi's famous investigations of "optimal experience" have revealed that what makes an experience genuinely satisfying is a state of consciousness called flow. During flow, people typically experience deep enjoyment, creativity, and a total involvement with life. In this new edition of his groundbreaking classic work, Csikszentmihalyi demonstrates the ways this positive state can be controlled, not just left to chance. Flow: The Psychology of Optimal Experience teaches how, by ordering the information that enters our consciousness, we can discover true happiness and greatly improve the quality of our lives.
by Joseph Campbell
"I have returned to no other book more often since leaving college than this one, and every time I discover new insight into the human journey. Every generation will find in Hero wisdom for the ages." — Bill Moyers
"In the three decades since I discovered The Hero with a Thousand Faces, it has continued to fascinate and inspire me. Joseph Campbell peers through centuries and shows us that we are all connected by a basic need to hear stories and understand ourselves. As a book, it is wonderful to read; as illumination into the human condition, it is a revelation." — George Lucas
"Campbell's words carry extraordinary weight, not only among scholars but among a wide range of other people who find his search down mythological pathways relevant to their lives today….The book for which he is most famous, The Hero with a Thousand Faces [is] a brilliant examination, through ancient hero myths, of man's eternal struggle for identity." — Time
"In the long run, the most influential book of the twentieth century may turn out to be Joseph Campbell's The Hero with a Thousand Faces." — Christopher Vogler
Media, Films, & Documentaries
[Audio Lecture] Spiritual Activation by Julia Butterfly Hill (2 hrs, 30 min)
Of this generation's new heroes and heroines, Julia Butterfly Hill has established herself as a unique voice: representing the highest spiritual principles, she has attracted the attention of the world with her living example of how one person can truly alter the course of global events. Spiritual Activationshares Julia's hope-giving message for a more sacred world, a place where we consciously consider the impact of our choices and act from a center of power, responsibility, and love.
Distilled from the best moments captured at her standing-room-only appearances across the country, here is a wellspring of simple, useful practices and moving insights to help us activate our spiritual selves, while cultivating a more sustainable lifestyle today and tomorrow. Join Julia as she shares key principles of self-accountability and making change that lasts; practical advice on choosing your passionate issues, and creating forums for discussion; how to bend but not break nature's approach to difficult challenges; plus an all-new interview with this provocative young author available nowhere else.
Julia Butterfly Hill continues to receive hundreds of letters a week from people seeking connection as they look for ways to honor the preciousness of all life. Spiritual Activation presents her personal response: a testimony affirming that we are all powerful beyond our wildest imaginations, and we are all the one who can make the difference.
Joseph Campbell: "Saying 'Yes' or 'No' to Slaying the Dragon"
BILL MOYERS: What is it?
JOSEPH CAMPBELL: It represents the vitality of the swamps and the dragon comes out beating his belly and saying "Ha, ha, ha, ha, ha." You know, that's another kind of dragon. And he's the one that yields the bounty and the waters and all that kind of thing. He's the great glorious thing. But this is the negative one that cuts you down.
BILL MOYERS: So what you're saying is, if there are not dragons out there, and there may not be at any one moment.
JOSEPH CAMPBELL: The real dragon is in you.
BILL MOYERS: And what is that real dragon?
JOSEPH CAMPBELL: That's your ego, holding you in.
BILL MOYERS: What's my ego?
JOSEPH CAMPBELL: What I want, what I believe, what I can do, what I think I love, and all that. What I regard as the aim of my life and so forth. It might be too small. It might be that which pins you down. And if it's simply that of doing what the environment tells you to do, it certainly is pinning you down. And so the environment is your dragon, as it reflects within yourself.
BILL MOYERS: How do I slay…
JOSEPH CAMPBELL: How do you?
BILL MOYERS: Slay that dragon in me? What's the journey I have to make, you have to make, each of us has to make? You talk about something called the soul's high adventure.
JOSEPH CAMPBELL: My general formula for my students is, follow your bliss, I mean, find where it is, and don't be afraid to follow it.
BILL MOYERS: Can my bliss be my life's love, or my life's work?
JOSEPH CAMPBELL: Well, it will be your life.
BILL MOYERS: Is it my work or my life?
JOSEPH CAMPBELL: Well, if the work that you're doing is the work that you chose to do because you are enjoying it, that's it. But if you think, "Oh, gee, I couldn't do that," you know, that's your dragon blocking you in. "Oh, no, I couldn't be a writer, oh, no, I couldn't do what so-and-so is doing."
BILL MOYERS: Unlike the classical heroes, we're not going on our journey to save the world, but to save ourselves.
JOSEPH CAMPBELL: And in doing that, you save the world. I mean, you do.
Minister Of Wellness | Nathaniel Jordan | The Rock Newman Show
Gandhi (1982) | Film Trailer
Gandhi is a 1982 epic historical drama film based on the life of Mohandas Karamchand Gandhi, the leader of India's non-violent, non-cooperative independence movement against the United Kingdom's rule of the country during the 20th century. The film, a British-Indian co-production, was written by John Briley and produced and directed by Richard Attenborough. It stars Ben Kingsley in the title role.
The film covers Gandhi's life from a defining moment in 1893, as he is thrown off a South African train for being in a whites-only compartment, and concludes with his assassination and funeral in 1948. Although a practising Hindu, Gandhi's embracing of other faiths, particularly Christianity and Islam, is also depicted.
Gandhi was released in India on 30 November 1982, in the United Kingdom on 3 December, and in the United States on 10 December. It was nominated for Academy Awards in eleven categories, winning eight, including Best Picture and Best Director for Attenborough, Best Actor for Ben Kingsley, and Best Screenplay Written Directly for the Screen for Briley. The film was screened retrospectively on 12 August 2016 as the opening film at the Independence Day Film Festival jointly presented by the Indian Directorate of Film Festivals and Ministry of Defence, commemorating the 70th Indian Independence Day.
Documentary: Julia Butterfly Hill: Adventures in Treesitting